IECEx Certified Turnkey Solutions
Atex Delvalle, a renowned manufacturer of IECEx certified turnkey solutions for explosive atmospheres, has established itself as a leader in supplying equipment certified according to international standards IEC and IECEx.
We specialize in custom solutions, delivering turnkey products that meet the highest safety standards and offer IEC and IECEx certified solutions.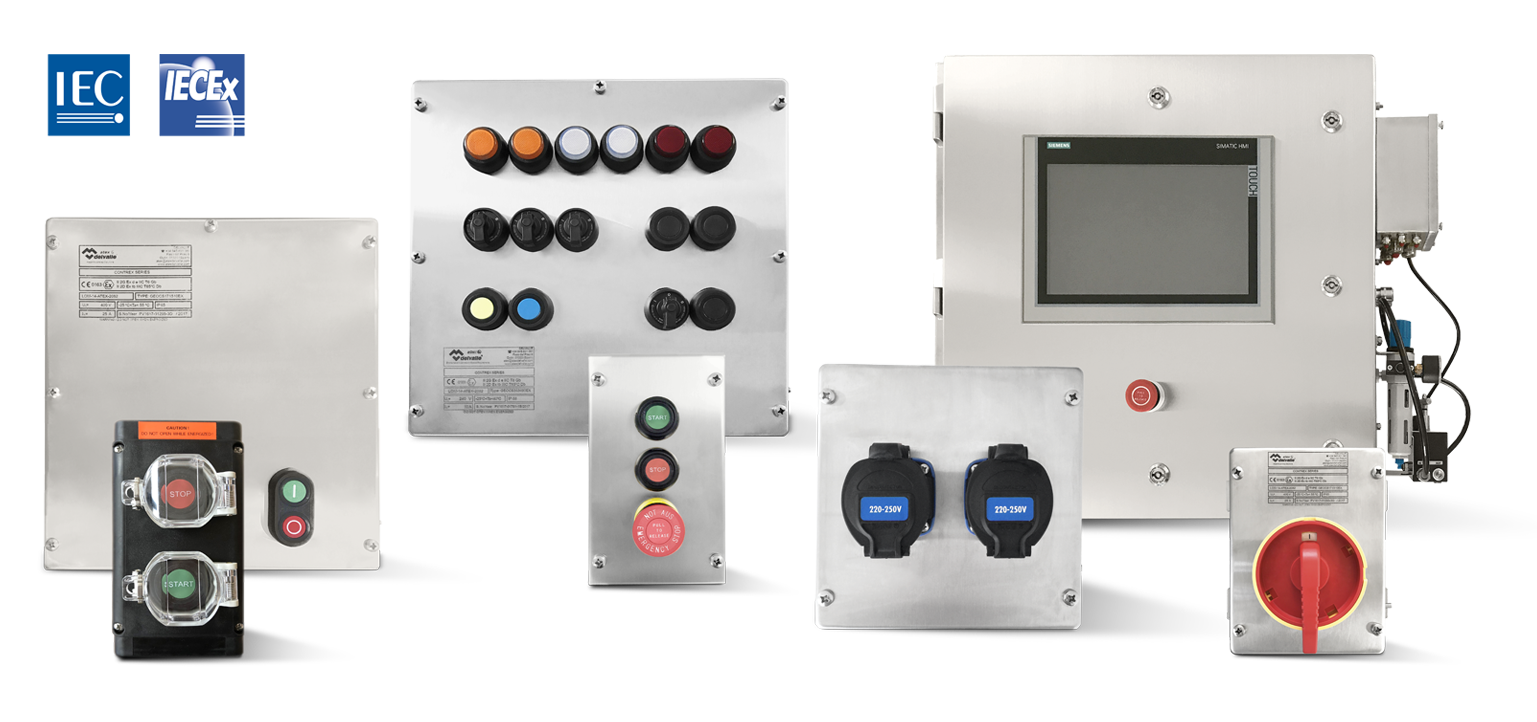 Among the IECEx electrical solutions offered by Atex Delvalle are certified electrical enclosures, designed to ensure maximum protection in explosive environments. Since our products are manufactured in-house, we maintain strict quality control and have greater flexibility to meet the needs of each customer.
Atex Delvalle takes pride in offering IEC and IECEx certified solutions through our focus on quality and innovation, which has made us a trusted partner for the protection of explosive atmospheres.
With our wide range of certified products, Atex Delvalle has successful cases in various industries. Petrochemical, mining, airports, pharmaceuticals and many other companies have relied on Atex Delvalle's electrical solutions for explosive atmospheres to protect their facilities.
International standards IEC and IECEx play a fundamental role in ensuring safety in explosive atmospheres. These standards establish requirements and guidelines for the manufacturing of equipment and systems that prevent the ignition of flammable substances present in the environment. By complying with these standards, Atex Delvalle ensures that its products are designed and manufactured according to the highest international safety standards for explosive atmospheres.
Atex Delvalle excels in providing tailored IECEx solutions to meet specific requirements, such as customized control boxes, safety switches and pushbuttons.