Japan approves energy plan reinstating nuclear power, explosion proof
Japan approves energy plan reinstating nuclear power, explosion proof atex
Japan's cabinet on Friday approved an energy policy reversing the previous government's plans to gradually mothball nuclear power plants, a move likely to be unpopular with a wary public following the 2011 Fukushima disaster.
But the plan may be too little too late for Japan's moribund atomic industry, which is floundering under the weight of estimated losses of almost $50 billion, forcing two utilities to ask the government for capital last week.
Plant operators have had to pay out almost $90 billion on replacement fossil fuels, with domestic media saying they have also spent an estimated 1.6 trillion yen ($16 billion) on explosion proof nuclear plant upgrades to meet new safety guidelines and enclosures Ex.
A recent Reuters analysis shows as many as two-thirds of the country's 48 idled nuclear reactors may have to be left closed because of the high cost of further upgrades, local opposition or seismic risks.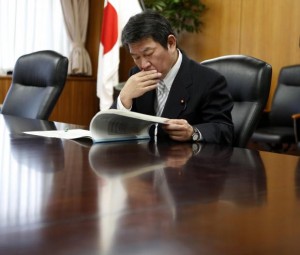 Source: Reuters