Access control ATEX & IECEx
Access control ATEX & IECEx highly adaptable and secure high frequency access control solution
Powerfully secure. Provides layered security beyond the card media for added protection to identity data using SIOs.
Adaptable. Interoperable with a growing range of technologies and form factors including mobile devices utilizing Seos.
Interoperable. Open Supervised Device Protocol (OSDP) for secure, bidirectional communication.
Access Control ATEX include Open Supervised Device Protocol (OSDP), a new Security Industrial Association (SIA) standard that together with Secure Channel Protocol (SCP) provides secure communications and central management.
Access Control platform goes beyond the traditional smart card model to offer a secure, standards-based and flexible platform that has become the new benchmark for highly adaptable, interoperable and secure access control solutions
Ideal for new and existing installations, iCLASS SE readers provide customer the assurance that their existing investments can be leveraged to enhance their system as business requirements change. The technology independent readers also support credential platforms, as well as standard iCLASS, MIFARE and MIFARE DESFire EV1 supporting custom data models.
Additionally, access control readers support Near Field Communication (NFC) smartphones via Seos, enabling a new class of portable identity credential that can be securely provisioned and safety embedded into both fixed and mobile devices.
As part of HID Global's iCLASS SE platform that is based on the Secure identity Object (SIO) data model and Trusted Identity Platform (TIP), the powerfully secure iCLASS SE readers offer advanced features such as layered security beyond the card media and tamper-proof protection of keys/cryptolographic operation using EAL5+ secure element hardware.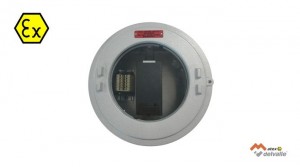 Powerfully secure:
Multi-layered security – Ensures data authenticity and privacy through the multi-layered security of HID's SIO.
EAL5+ Certified Secure Element Hardware – Provides tamper-proof protection of keys/cryptographic operations.
Secured communications using OSDP with Secure Channel Protocol.
Expanded iCLASS Elite Program – Extends private security by protecting uniquely keyed credentials, SIOs and programming keys.
Highly adaptable:
Mobile device support using iCLASS Seos – enabling HID access control.
Fexible to support future technologies.
Field Programmable Readers – Provides secure upgrades for migration and extended lifecycle.
Sustainability and management:
Intelligent power Management (IPM) – Reduces reader power consumption by as much as 75% compared to standard operating mode.
Recycled Content – Contributes toward building LEED credits.
Interoperable:
SIO Media Mapping – Simplifies deployment of third-party objects to multiple types of credentials.
Industry standard communications using OSDP.
Custom programming support to read models on MIFARE and MIFARE DESFire EV1 credentials.
Marking:
Ex II2GD
Ex d IIC T5 Gb.
Ex tb IIIC T100ºC Db – IP66.
Atex certification:
Access Control are ATEX (EN60079) & IECEx certified, in accordance with the two relevant European Directives (99/92/EC and 94/9/EC) and are designed for personal identification applications in explosive environments. The EX II2 GD IP66 explosion-proof casing s well-suited to the chemical, petrochemical and nuclear industries, among others.